Casino Gaming

The gaming industry is one of the largest entertainment industries in the world. Behind the excitement of the flashing lights and mesmerizing sounds of casinos lies a seamless and silent operation that relies on uninterrupted flow of data. For a gaming system to be successful, reliability and security are crucial factors. Casinos operate around the clock, and require a reliable system to sustain their business and keep their customers satisfied.
One of the key concerns in the gaming industry is the risk of tampering with gaming machines that can potentially lead to large losses. Therefore, measures such as write protect and other security features are crucial when securing the data. In addition, high-performance solutions must be taken into consideration when designing the system to meet the strict gaming industry regulations placed on manufacturers.
When it comes to choosing a Solid-State Drive for a casino gaming application, there are a few factors to consider.
1. Tampering and data security: The risk of tampering with gaming machines is a significant concern in the gaming industry. To mitigate this risk, there are several security measures implemented such as write protection, encryption, auditing, and reliability. The write protection is to restrict unauthorized modifications to the system's data. Encryption techniques are employed to protect sensitive information such as customer data and gaming algorithms.
2. The reliability measure: Casinos operate around the clock, and any disruptions or downtime can lead to significant financial losses.
In summary, the gaming industry, particularly in the casino sector, prioritizes reliability and security. The features include write protect, encryption, auditing, and quality assurance.
UDinfo can offer reliable and proven solutions customized for gaming data storage applications. Our optimized firmware and solutions are designed to maintain dependability and ensure long-lasting performance. To meet the special requirements of the gaming industry, we offer solutions that support the longevity of gaming machines and devices.
Write protect functions with storage products prevent any changes to already stored data, are easily implemented through our proprietary SMART software or other hardware switches.
UDinfo takes a customized approach to strict regulations in the gaming industry to ensure that our customers' systems meet the standards required. Our dedicated firmware team can ensure the solutions can meet the requirements set forth by gaming industry regulations.
Our solutions are well-suited for various gaming applications such as lottery ticket machines, slot machines, gaming servers, electronic roulette, and multiplayer game stations. With UDinfo's reliable and secure infrastructure, gaming system operators can be assured that their customers will have an enjoyable and secure experience.
The gaming industry relies on the uninterrupted flow of data and the reliability and security of gaming systems to operate successfully. UDinfo's customized solutions ensure dependable performance and data security, while meeting the strict regulations set forth by the gaming industry.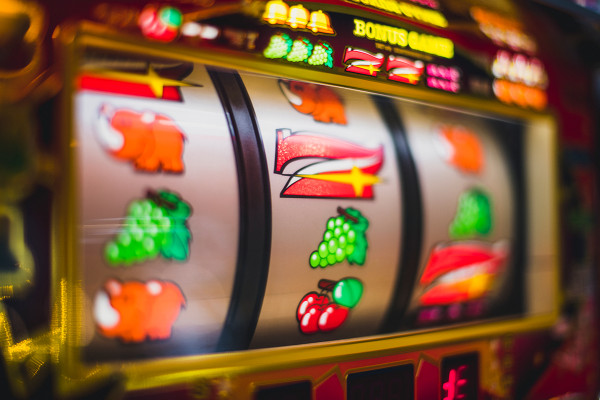 Have Questions?

Get in Touch!
We would like to hear from you. Please send us a message by filling out the form below and we will get back to you shortly.